Roger McKenzie is the Minister of Youth and Christian Education. He has 2 adult children and 4 grandchildren. He lives in St. Albans with his dog, Buster Brown. Roger loves the outdoors where he enjoys flatwater kayaking and backpacking. His favorite sports are NASCAR and college basketball.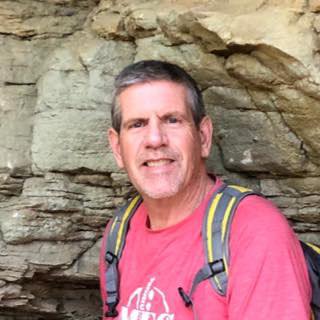 Education
Ph.D. Educational Studies, Trinity Evangelical Divinity School, 1997. (Dissertation: Longevity Versus Leaving Youth Ministry: Factors Influencing Careers Among Youth Ministers. Examines adult life-cycle development and workplace factors on youth pastor tenures.)
M.Div., Anderson University School of Theology, 1985.
B.A., Anderson University, 1982.
Ministry Experience
Minister of Youth and Christian Education, First Baptist Church, Saint Albans, West Virginia, since September 2018.
Professor of Religion for Youth Ministry and Spiritual Formation, Southern Wesleyan University, Central, South Carolina, 1998-2018.
Adjunct Professor, John Wesley College, High Point, North Carolina 1996-98.
Church Planting Pastor, Friendship Community Church, Greensboro, North Carolina, 1992-98.
Teacher, Waukegan Christian School, Zion, Illinois, 1991-92.
Teaching Assistant, Trinity Evangelical Divinity School, Deerfield, Illinois, 1990-91.
Associate Pastor for Christian education and youth, Fifth Avenue Church of God, South Charleston, West Virginia, 1985-90.
Youth Pastor, West Washington Street Church of God, Indianapolis, Indiana, 1980-85.